""Robin A. Sykes, M.D. is a fully trained, Board Certified Plastic Surgeon.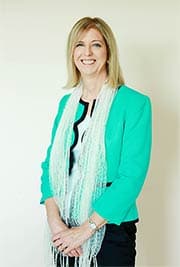 Robin A. Sykes, M.D.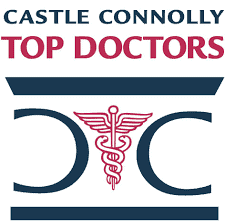 Robin Alexis Sykes, MD is passionate about plastic surgery. It all began when she was 15 and inspired by miraculous work she had read about that was being done by plastic surgeons to reconstruct the faces of trauma victims. So started her quest to aspire to and achieve entrance to the Johns Hopkins University School of Medicine. While there, she met and worked with some of the most influential and talented plastic surgeons in the world today. Her further training included General Surgery at the University of Miami and Plastic Surgery at the University of Kansas, culminating in achieving certification by the American Board of Plastic Surgery.
Doctor Sykes has been at work in private practice in Jupiter ever since. Through the years, she has continually challenged herself to learn new techniques and technologies. Plastic Surgery has changed greatly through the years, and keeping up with the changes is how she able to offer her patients the best these.
Every patient has a unique set of problems. Dr. Sykes is able to offer solutions, including surgery, laser treatments, radiofrequency treatments, ultrasound, injectable fillers, neurotoxins, topical treatments, and skin care therapies. Her treatment plans may also include the services of her staff esthetician. Body contour procedures offered now include both surgical and nonsurgical options, as many patients are drawn to those with less "down time".
Facial surgeries of all types and facial fillers are specialties of Dr. Sykes; she has tremendous experience in advanced techniques in both. Her training in art comes in handy in her sophisticated use of injectable fillers. She is also an expert in excision and reconstruction of skin cancers. All procedures are performed with the patient's safety in mind. Patients are well-educated prior to any procedures.
The office maintains a regular of educational seminars, including frequent visits from industry representatives, where the science of new devices and products are discussed. These are free to the public and are encouraged as a way for potential patients to see the office and meet the staff.
COLLEGE
Wells College
MEDICAL SCHOOL
The Johns Hopkins University School of Medicine
INTERNSHIP & GENERAL SURGERY RESIDENCY
The University of Miami, Jackson Memorial Hospital
PLASTIC SURGERY RESIDENCY
The University of Kansas
BOARD CERTIFICATION
American Board of Plastic Surgery
AWARDS AND MEMBERSHIPS
Phi Beta Kappa
Member, American Society of Plastic Surgeons Member, Palm Beach Country Plastic Surgeons
Fellow Status in the American Society for Laser Medicine & Surgery, Inc.
Member, The American Society for Laser Medicine and Surgery
Member, American Medical Women's Association
Physicians Recognition Award of the AMA
American's Top Surgeons, Consumer's Research Council of America
Member, Advisory Board of Therniaesthetics
Board of Directions, Loxahatchee River Historical Society
Board of Directors, Jupiter Performing Arts Fund
Member, Palm Beach Gardens Concert Band Member, Tropical Flutes

Melanie Thies, L.P.N.
Melanie graduated from the nursing program at Indian River State College. She has been in the plastic surgery field for 23 years. Here at JPSC, she offers her nursing skills to provide exceptional personalized patient care and a great experience for our patients. She has two daughters and four grandchildren. She enjoys scuba diving, kayaking, traveling, sky diving, and volunteering for medical missions. Her favorite quote is: Let us touch the dying, the lonely, and the unwanted, according to the grace we have received, and let us not be ashamed or slow to do the humble work -Mother Theresa
Sue Tree
Sue is our very knowledgeable Patient Coordinator. She is your first contact with our office and can steer you in the right direction regarding the services and surgeries we offer, be it for consultation with Dr. Sykes or for a facial with Mary. She studied business at Palm Beach State College and has been with our practice since 2011. She lives in Jupiter and enjoys boating, fishing, fitness, and spending quality time with her family.
Mary Gardner
Mary is our Aesthetician. She can offer you a wide assortment of aesthetic services, from facials, peels, microneedling, Pelleve, Hydrafacial, dermaplaning, Emsculpt, and Endermologie. She also plays a key role in starting our patients on healthy skin care regimens which can help your skin look its best, including ZO Skin Health products and Skin Better Science products. Her education includes a bachelor's degree in Psychology, plus 23 years of experience in Aesthetics. Her hobbies include bicycling, walking, Zumba, yoga, and bird watching.
Disclaimer: *Individual results from procedures cannot be guaranteed, and may vary between patients